Looking Forward to Father's Day | Planning for LGBTQ Parenthood
June 19th, 2020 | 5 min. read
By Mario Leigh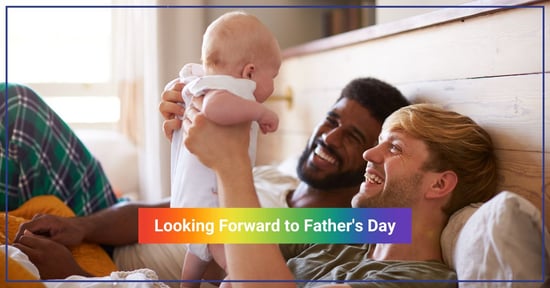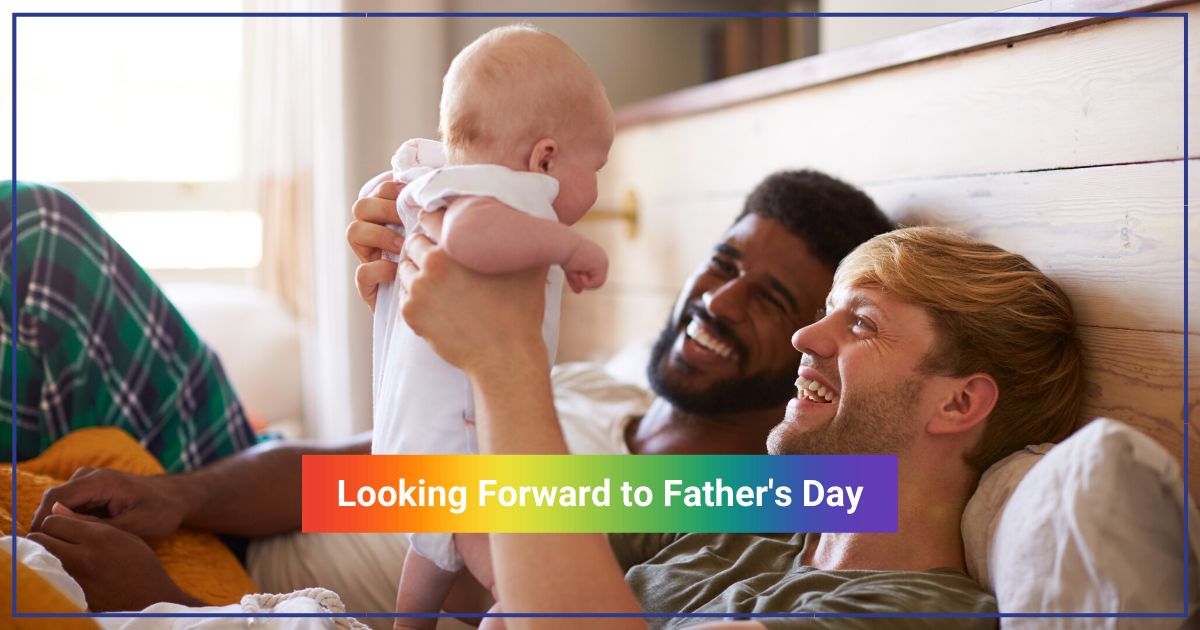 I vividly remember this one specific night in 2017, during my sophomore year of college. I was lying in my twin bed in my dorm room, under the covers tossing and turning, knowing I wasn't going to sleep that night. It was the night I realized that my sexuality wasn't a choice and that I couldn't keep lying to myself anymore. For a lot of people, I imagine it's a pretty liberating feeling, but to me, it felt like a tremendous weight had settled on my shoulders. I could only think about the implications of this realization, and how much my future might differ from the one I had always imagined.
One main thought kept me awake that night. I didn't care about who would walk down the aisle first at my wedding, or that people I knew might change their opinion of me -- I cared only about the fact that all of a sudden, having a family was out of my reach. Something I and so many others look forward to as young adults now felt impossible.
I've grown a lot since then, and while my dramatic tone hasn't changed, many other things have. I found influential gay men that inspired me to embrace who I am and taught me essential life lessons. Elvis Duran from the Elvis Duran and the Morning Show taught me that being gay doesn't mean people won't love you, listen to you, and overall enjoy being with you. Fredrick Eklund from the show Million Dollar Listings New York showed me that a gay person could find success in business and be a fabulous high kicker while doing it. These lessons were incredibly important for me to learn, but for years after I came out (and still to this day), I have worried about having a family in the future. I know you didn't ask exactly what I'm worried about, but that's what this blog is about, so let's get to it.
Money Money Money – ABBA
If you still have cable or read the news, you might have seen that celebrities like Andy Cohen and Anderson Cooper have had kids via surrogacy. It's always reassuring to know that these gay icons, or as Elvis Duran calls them, members of the prestigious "Cool Gay Club," have been able to have a family. It's important to highlight the major differences between myself and these two:
They're much more attractive

They're much more famous


And most importantly, 3. They have money.
I'm not saying I have no money - in fact, I chose my college major and followed my career path because I knew that money would play a role in my ability to have a family. This motivated me to work hard in school and achieve as much as possible. Without disclosing too much, I am grateful to have gotten a digital technology job out of school that pays on the higher end of what graduates can hope to make right out of school. I'm very thankful for this opportunity and my job, but at the same time, I recognize that time surrogacy costs can total more than $110,000. Hopefully, the American economy allows the average worker to afford housing, transportation, and other basic family needs. An extra $110,000 (or even more) is not part of that equation, and I worry that I may never be able to come up with the money needed to build the family I want despite my hard work. If I want three kids, that could be over three hundred thousand dollars. $300,000. That's the price of a house - and I still need to afford a home! I am taking things into my own hands and working to make progress through increased insurance coverage for fertility treatments and surrogacy. I am hopeful that we will be successful, but I still know that the costs could keep me from achieving my dream of a family.
---
Learn more about affordable LGBTQ family building and equal benefits
---
You Are Not the Father – Maury Povich
I've always been told becoming a parent is a feeling you can't imagine until you experience it for yourself. If and when I experience it, I worry that it won't feel like I expect it to. That I won't feel connected to my child if we are not biologically related. I'm sure every gay couple gets the question, "Yeah, but which one of you is the father?" I can't speak for others, but I'm not offended by the question. I just don't know if I want the answer. I think that if I never know, I can sleep peacefully knowing that there's a shot any child I have via surrogacy is mine. On the other hand, is that a selfish thing to do? If their doctor asks me a question about family medical history, I may not be able to give a definitive answer. Every family tree assignment they get in school is about to get super complicated, and teachers may not appreciate the celebrities I tell my children to put down for the answers that I don't know. Either way, until I get there, I guess there's no knowing how I'll feel and how I'll deal with it. I still know that the costs could keep me from achieving my dream of a family
It's a Hard Knock Life for Us – Annie
Kids seem to have a hard enough time growing up. I can only think that having gay parents might add a whole new set of challenges to the mix. Therefore I have questions about raising my future kids, that I'm hoping some other dads might be able to answer.
Were you worried about your children entering the school system? With variations of views on same-sex partnerships, should it be expected that teachers might be prejudiced against my child? If so, how should I handle it/how did you handle it?
Are there things that you worry will be hard to teach your children without a parenting team member of the opposite sex? If I were to have a daughter, I'm sure there are many conversations about being a woman that I could not have easily. How does one ensure that their child has a role model of the opposite sex so that they learn respect and perspective?
On a more positive note, I will say that some of the most fun and exciting things in my life have started with stress and worry. Every day I push forward toward my goal, and I hope that one day all the stress and worry I feel will result in something.
---
Editor's Note: We are so proud to be able to highlight Mario's personal story and his efforts to make LGBTQ family building more affordable, and hopefully approachable, for all. If you'd like to learn more about Affordable Families, feel free to visit the site here.
Unfortunately, even as we push for family building inclusivity, the cost of LGBTQ family building continues to be a prohibitive factor for many hopeful moms and dads to be. If you would like to learn more about equal benefits in the workplace, check out this article. To read more about how you can advocate for yourself with your H.R. department within your own organization, click the link below.
Mario Leigh is a 23-year-old recent college graduate from Marist College, currently working in the Aerospace Digital Technology industry. Mario recognized the disparities surrounding the coverage of fertility treatments across the united states and decided to take action. Using his background in leadership and experience working for Congress in Washington D.C. Mario created Affordable Families as a way to unite the community, legislators, and organizations in the fight against infertility. Mario is passionate about expanding access to fertility treatment to all who need it including members of the LGBTQ+ Community.