Family Building Considerations for LGBTQ People | Washington, DC
May 9th, 2016 | 2 min. read

Dr. Mark Leondires, Gay Parents To Be's Medical Director and partner at Reproductive Medicine Associates of Connecticut (RMACT), will be speaking at an event in Washington, DC on May 10th. Dr. Leondires is speaking on behalf of EMD Serono, Inc., a leader in the US biopharmaceutical arena and fertility health.
Due to EMD Serono's dedication to patient support, they are partnering with the National LGBTQ Task Force to host an event in the Washington DC area to educate the gay and lesbian community on their family building options.
Dr. Mark Leondires is a board certified Reproductive Endocrinologist and has been chosen by EMD Serono as an East Coast speaker on LGBT family building. "As a dad with two kids through surrogacy, I am proud to share my expertise and insights with the LGBT community," said Dr. Leondires.
Start the Conversation
Discuss your family building options, including: Surrogacy, Donor Egg, Donor Sperm, Artificial Insemination, IVF & HIV+ Services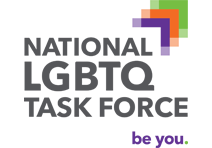 Open bar and hors d'oeuvres provided
Tuesday, May 10, 2016
Meet & Greet 5:00 PM
Family Building Presentation 5:30 PM
Q&A 7:00 PM
Renaissance Dupont Circle - Potomac Room
1143 New Hampshire Ave NW
Washington, DC
Please RVSP to Ruth Saremi at ruth.saremi@emdserono.com