Egg Donation & Surrogacy during COVID-19
July 31st, 2020 | 4 min. read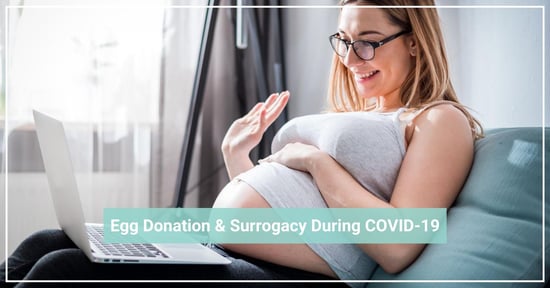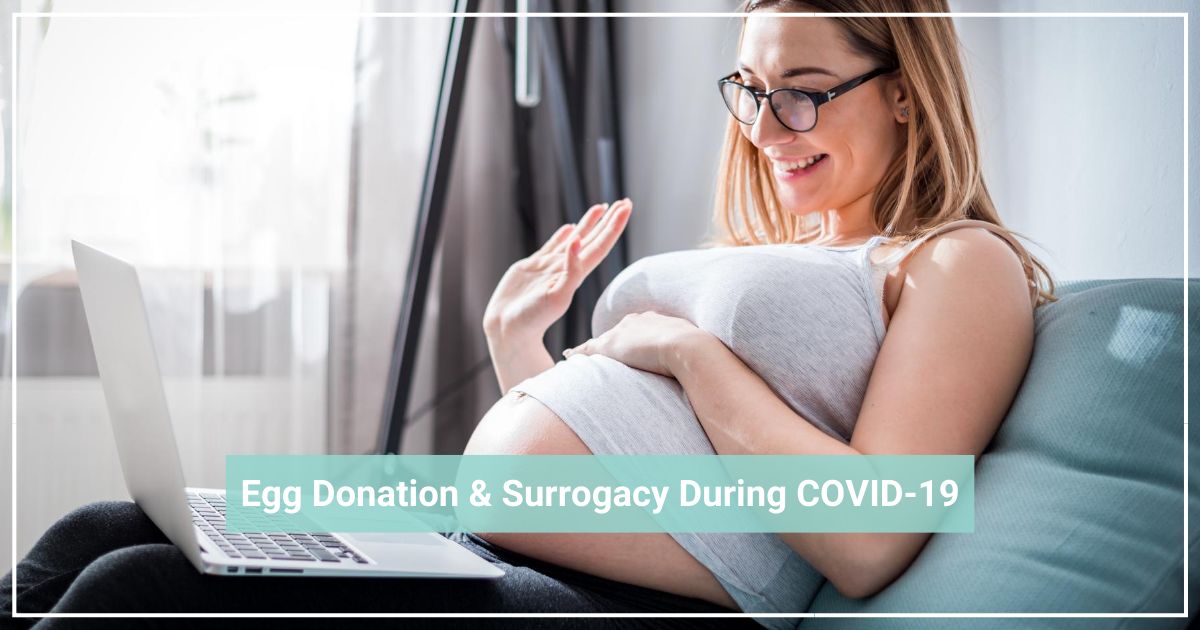 COVID-19 has ushered in unprecedented change for almost everyone. With fluid guidelines and advice, everyone in the fertility world is working hard to be flexible and help intended parents move forward with their plans to create families through egg donation and surrogacy. As a liaison between egg donors, surrogates, parents, agencies, clinics, and more, Donor Concierge helps fertility patients navigate the uncertainties and feel somewhat in control.
Here's what we've noticed about how COVID-19 is affecting egg donation and surrogacy:
Fertility Clinics: Leading With Safety
As different areas record increasing COVID-19 cases, fertility clinics like RMA-CT are responding with caution, and keeping patient safety is paramount The American Society of Reproductive Medicine (ASRM)'s most recent recommendations include "careful consideration" of COVID prevalence in both the intended parents' and the donor's or surrogate's region. They also recommend frozen sperm or embryo creation as an "alternative to travel" for those in different states. The emphasis on safety and strict enforcement of regulations may scare some off, but we've found that most fertility clinics have been wonderful to work with during this time. Fertility professionals understand the stress their patients are under, and they are working to support parents, egg donors and surrogates as they navigate their safest options.
Parents' Priorities Are Changing
With ongoing guidance from their fertility clinics, we've seen some noticeable shifts in our clients' priorities. They are often either prioritizing egg donors who are local to their clinic, seeking frozen donor eggs – or both! As noted in ASRM's recommendations, traveling between states should be limited wherever possible, especially for those coming from higher-risk areas. For parents who traditionally struggled to find a donor nearby, this would have thrown a wrench in their plans
Most parents are taking the risk and impact of COVID-19 very seriously, and have quickly tailored their searches to in-state egg donors in-state or frozen donor eggs. Donor Concierge is lucky to work with clinics and agencies in all fifty states to help parents navigate regulations while finding the right donors for their families. We've built an amazing network that allows our clients to relax a little as they try to build their families in this tumultuous time.
Gloria Li, Program Director at Donor Concierge says her team of case managers is working hard to educate parents about their options. "We work very closely with our network of agencies who in turn are talking to their egg donors and gestational carriers about travel and other issues. We're been encouraging our clients to match with local egg donors where possible, tell them about frozen egg bank options and overall, helping them to be patient and flexible."
Gloria says the team works to overcome massive hurdles and simplify a complex process. She works with the agencies to relay the latest clinic guidelines on COVID testing, juggles different scenarios in terms of travel and educates intended parents on all the possible options available to them.
"Overall I'd say everyone in the field is working hard to keep intended parents from panicking. We know they've already been through so much and our job is to guide them through this process and navigate the ups and downs."
Egg Donors are More Flexible; but Worried About Travel Cycles
The Donor Concierge team has also noticed a shift in how egg donors are approaching the process. Gloria says many egg donors are more flexible because they are working from home and therefore more available to attend clinic screening visits.
She adds, "We've also seen a number of egg donors who are rightly worried about long-distance travel. Combined with the clinics requiring quarantine upon arrival, a lot of egg donors are just not willing to risk doing a travel cycle. But again, flexibility has been key and finding an alternative - whether that's a local egg donor or even delaying the cycle until it's safe to travel has all been part of our approach."
Agency Flexibility
Overall, surrogacy matches are still going ahead and as with egg donor agencies, the surrogacy agency partners are very flexible. Many are offering discounted agency fees and longer hold periods, so intended parents can really make the best decision.
"Our intended parents are rightly worried about gestational surrogacy and the risk of the surrogate contracting COVID-19," Gloria Li says. "These amazing women are doing everything they can to reassure the intended parents that they will take extra precautions to ensure that their precious cargo of embryos aren't at risk. They are all moms so they can relate to how stressful this situation is for intended parents and overall I'd say the gestational carriers have been incredibly understanding."
It's an understatement to say that COVID-19 has been scary. And for parents going through fertility treatments, it can be an extra stressful feeling like they are losing precious time. Third-party fertility professionals, parents, donors and more are all adapting to and overcoming this "new normal" with grace, and we've never been more proud to work in such an impactful and supportive field.
Donor Concierge is a premium egg donor and surrogacy consulting company. Through an extensive network of the best fertility industry connections, the Donor Concierge team of specialized fertility coaches guides clients through the matching process for egg donor, surrogate and sperm donors, tailoring each search to the needs of client families.