Busting the Myths about LGBTQ Family Building
April 25th, 2014 | 3 min. read
By Dan Woog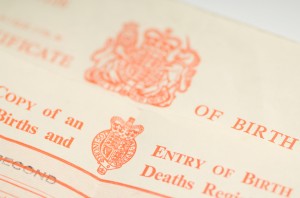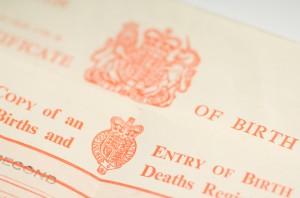 Some kinds of myths – the "traditional story" ones -- are great. They provide entertainment and information, and help us make sense of the world.
Other myths – those widely held, but false, beliefs -- are not good. In the LGBTQ world, myths can be downright dangerous.
Take, for example, the myth that surrogacy is a family building option available only to wealthy prospective parents.
In fact, says attorney Amy Demma, while collaborative family building with a gestational carrier is costly, prospective parents have several affordable options. Researching agencies, attorneys and escrow agents, you may find a smaller agency or boutique practice charges less. (Ask for a fee sheet up front!)
Reproductive Lawyers Weigh In on LGBTQ Myths
LGBTQ organizations can provide referrals, or may have negotiated reduced fees and services with certain agencies.
Some clinics, and your own financial service provider, might offer financing programs. Money worries should not keep you from building your family. Seek out resources to determine if surrogacy is financially feasible for you.
Demma adds that the adoption process need not add additional costs or take significant time. Prospective parents should speak with an attorney expert in surrogacy arrangements including adoption. Fees and time management may be best handled by working with one law firm or attorney, rather than using a new one for adoption counsel. Fees, of course, should be discussed early in the process.
Demma also says that self-matching or self-managing surrogacy arrangements may cause finances and logistics to spiral out of control. Beyond offering expertise and experience, a qualified agency has staff and resources to manage your relationship with your carrier – an often complex dynamic that can, at times, become strained. At that point, self-managers must turn to an attorney. Agencies know how to manage regular communications, and facilitate good working relationships between prospective parents and their carrier.
LGBTQ Parenting Myths
What about the myth that the surrogate may keep my baby?
Attorney Victoria T. Ferrara says that with a competent legal team and agency, great amounts of care, detail and screening go into recruiting and choosing surrogates. Lawyers ensure that the birth takes place in a state where your gestational surrogacy arrangement is enforceable in the courts, and you will become the named legal parents of your baby before birth.
One more myth is that gestational carriers will get backlash from their support systems for carrying for a same-sex couple.
Attorney Melissa Brisman notes that surrogates spend a great deal of time thinking about carrying a baby for someone else. Almost always, they've talked through their decision with family and friends. Surrogates' conviction that they are doing the right thing carries them through the very occasional words of disapproval they may hear.
Brisman adds that agencies and attorneys will not match same-sex couples with surrogates who are uncomfortable carrying for them. Intended parents only see profiles of women who feel at ease working with them.
LGBTQ family building takes time and planning – that's true. But, thanks to the detailed work of agencies and attorneys, the generous spirit of surrogates, and the commitment of intended parents, it becomes a rewarding, life-changing experience for all.
And that's no myth.
---
Notable Contributors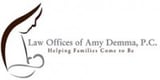 Amy Demma, Esq.
Reproductive Lawyer

Victoria T. Ferrara, Esq.
CT Family Law Attorney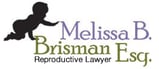 Melissa B. Brisman, Esq.
Reproductive Lawyer
Dan Woog is a writer, educator and LGBT activist. He has written 17 books. Subjects include LGBT issues in gay education and the workplace, gay male athletes, and the importance of straight allies. He is also a co-founder of OutSpoken, Fairfield County's support group for LGBT youth.