50 Years Later : The Evolution of Pride
June 6th, 2019 | 3 min. read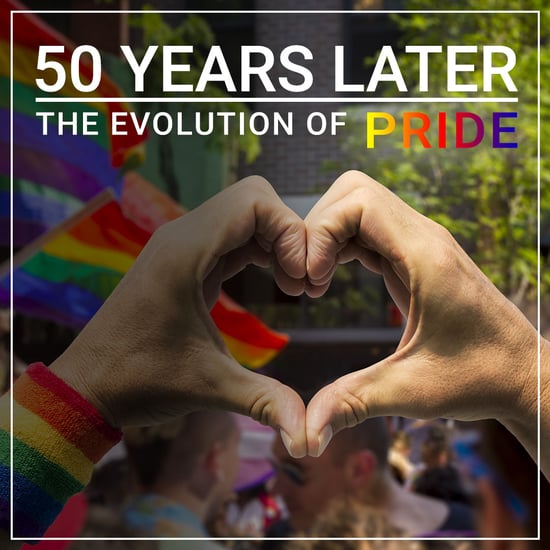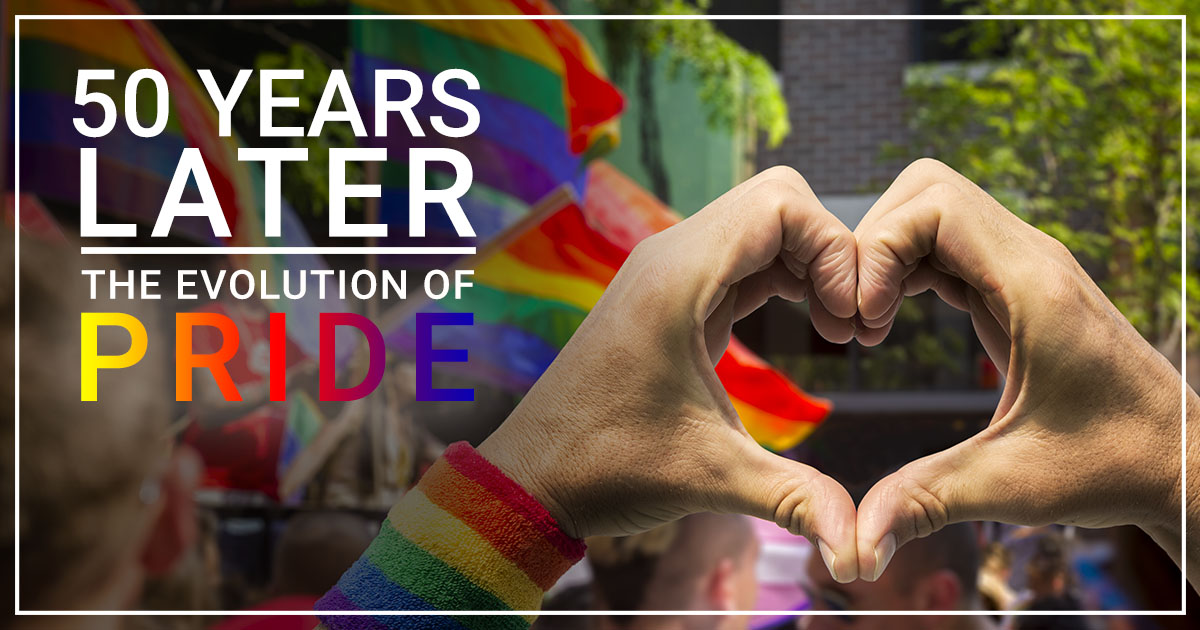 It's June, and Pride Month is once again upon us! This year something is different:
It's the 50th anniversary of the event credited with not just starting the tradition of Pride but also catalyzing a movement which has accomplished a great deal over the past 50 years. The event I am referring to is, of course, the Stonewall Riots which took place on June 28, 1969.
LGBTQ Community Changes
A lot has changed for the LGBTQ community in the United States since 1969. The marriage equality movement has come and gone culminating with the Supreme Court's decision in Obergefell v. Hodges in 2015. While the LGBTQ community still does not have non-discrimination protections on the federal level, there are now 22 states that prohibit discrimination based on gender identity or sexual orientation in employment, housing, and/or public accommodations. Don't Ask, Don't Tell was repealed in 2011 by Congress, allowing gay, lesbian, and bisexual people to serve openly in the armed forces. The Obama administration later allowed for trans servicemembers to serve openly in our armed services. However, by executive fiat, the new administration has enacted a ban on transgender people serving openly.
While we have accomplished much since the Stonewall Riots in 1969, I think you would be hard-pressed to find an LGBTQ person in the United States today who does not think we have much left to accomplish. That is not just because the LGBTQ community is still missing key protections in our country. Our culture seems to send contradictory signals on the progress of our community. While there was a perception that support for the LGBTQ community peaked during the Obama Administration, it is certainly easy to see the shift in rhetoric and renewed efforts to challenge hard won rights and prevent new protections from progressing given the shift in political climate.
The Evolution of Pride
Still, this year, as millions of LGBTQ people gather to attend Pride events in our country, they carry with them the understanding that attending a Pride event is in itself a political act. It is as true in 2019 just as it was in 1969. While the personal risks (such as losing your job, housing, or support from family members) to those who identify as being openly LGBTQ are much less than they were 50 years ago, with the rise of terrorism and violence in our country targeting minority communities, members of our community will certainly be thinking about their safety as they gear up in their rainbows and colorful summer attire to attend a Pride event this year.
Pride events have had their own evolution in the past 50 years. Starting as mostly protests and marches, Pride events are now more commonly organized as community celebrations featuring resource booths, food, and entertainment. Whereas the protests and marches of 50 years ago celebrated sexual freedom, many Pride events today prioritize having family-friendly activities. This evolution is the result of an everchanging LGBTQ culture as more LGBTQ families return to the suburbs to raise their children in many small towns and cities that are now unapologetically welcoming and inclusive.
LGBTQ Community & Family in 2019
Today, resources like Gay Parents To Be exist to help LGBTQ families navigate the task of family building. While LGBTQ families have always existed, few openly LGBTQ people saw a pathway to family building and marriage 50 years ago. Overt discrimination was widespread. You were more likely to encounter an adoption agency that refused to place a child with LGBTQ parents than one that was willing to work with same-sex parents. Last year the Department of Child and Family Services in Connecticut launched a campaign to recruit more LGBT families to serve as placement sites for foster children in the state. They cited a high success rate among LGBTQ families serving as foster homes and a natural partnership as many LGBTQ couples look to expand their families and open their homes to children who have faced their own hardships in life.
Times have certainly changed, what remains consistent, however, is an energized and inspired LGBTQ community that comes together annually to remember the bravery and work of the pioneers who have come before us.
Pride has always been about community. Lesbian, gay, bisexual, transgender, queer and questioning, intersex and asexual and their allies coming together to stand side by side. Regardless of who threw the first brick at Stonewall, I think having their community standing beside them that night gave them the courage they may not have had otherwise. This June, let us remember the strength and courage that each of us can draw from the love within our LGBTQ community. Let's be sure to pay it forward by showing that love to those around us as well.
Happy Pride!
Anthony Crisci is the Executive Director of Triangle Community Center (TCC) in Norwalk, CT. Anthony began in his position at TCC in September 2013 as the organization's first ever full time staff in its 23 year history. Previously he worked as an Executive Assistant to the CEO of Bend the Arc.